Welcome to Handsome Productions
Current and key archival music from Northeast Ohio
* * * * *
What's New at Handsome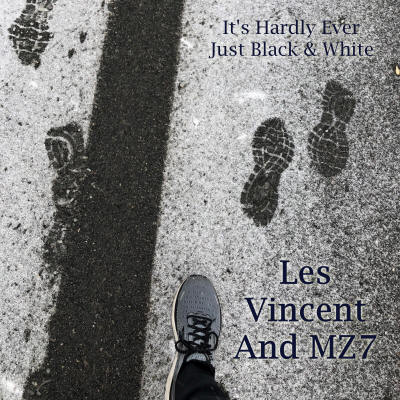 LES VINCENT & MZ7
The latest Handsome release is "It's Hardly Ever Just Black & White," by a Cleveland character of some notoriety. Back in "The Day", Les Vincent headed the renowned party rock band "Les Vincent & The Tree Toads". His reputation as a high-energy singer and crowd-pleasing performer is legendary in Cleveland, Boston, and numerous Midwest college towns. Les (aka Tom Richissin) however, put performing on hold while he concentrated on raising a family in Boston with his wife, Liz.
Recently, Les rekindled that rock'n'roll fire in his belly. Always abreast of new music, Les was drawn back into the scene by assisting his old friend, Banana Records President, Jim Butterfield, as a backing vocalist on the new Butterfield 8 releases. Les, who had a few original compositions in his hip pocket, worked with Jim and Handsome Studio Producer Paul Nickels to finally release his own album. The 8-song disc, titled "It's Hardly Ever Just Black & White", contains old and new original tunes, as well as select cover songs that he has always wanted to record in his unique way.
Les is a multi-year winner of the coveted "Best Male Vocalist" Zabby Award, and he is a welcome addition to the Banana Records stable of artists with Cleveland roots.
"It's Hardly Ever Just Black & White" is available now on all streaming services and is available for purchase in CD form at the Banana Records Store.
* * *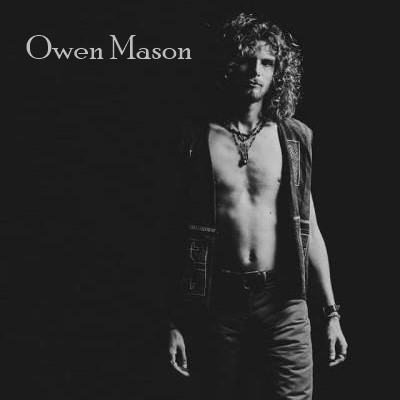 Owen Mason
is a young singer/songwriter/guitarist out of Lakewood, Ohio. Just 21 years old, Owen has already fronted a
legendary hard rocking band out of Lakewood High School called the Shallowheads, spent time in Los Angeles exploring and collaborating in that city's musical scene, and issued several records with different combinations of players. Here, we have something special.
Mason recorded one of those early records at Handsome Studios, and later came back to the studio with a clutch of the most impressive original music we've heard in a long time. In addition to his ability to write very real songs that are both personal and universal, Mason has a voice that can range from delicate and jazz-influenced right up to the sound of a young Robert Plant - sometimes, all in a single song... He also happens to be a terrific guitarist and arranger. Bottom line: He's got it all, and it's all on display in this self-titled CD that includes 11 originals (two of which are instrumentals) and reveals an awesome talent, augmented by a trio of excellent sidemen, including Mike Fitco on guitar, Parker Polen on Bass, and drummer Conor Kramer on one track.
Mason is still exploring the world of music and thinking hard about his place in it, but consented to release this collection, which is one of the most extraordinary collections ever to come out of Handsome. It's not yet streaming, but you can purchase a CD on the Handsome Store Page. Take the risk - Owen Mason is a rare talent.


* * *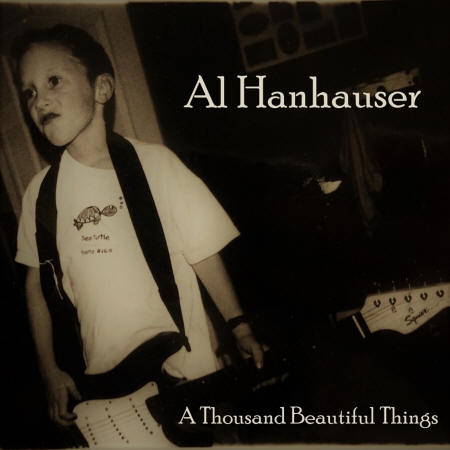 When one is operating a small recording studio like Handsome Productions, occasionally someone walks through the door, guitar case in hand, and proceeds to blow your mind. Al Hanhauser is one of those. Al is a "triple threat" -- a fantastic acoustic guitarist, a bracing and captivating singer, and most importantly in the Handsome world, a terrific writer. Al's been a working solo musician for nearly a decade, first in Athens, Ohio as a college student and now as a denizen of the open mic nights in San Francisco and Seattle, the two cities between which he splits his time.
"A Thousand Beautiful Things" is Hanhauser's first foray into releasing his music to the public. It features ten original compositions and two covers - "Angel from Montomery," by John Prine, and "Call Me The Breeze," by JJ Cale - two of America's premier songwriters and an effective guidepost to the kinds of stuff he writes.
The record is available on all streaming services, and you can preview it here. Visit the Handsome Store if you'd like to purchase a CDR.
* * *
Other Recent Handsome Releases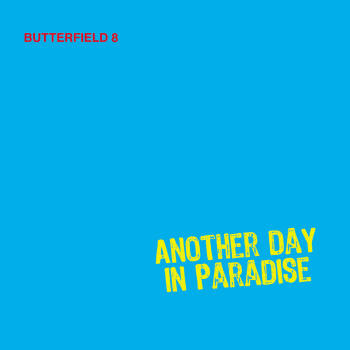 "Another Day in Paradise"
The new record by The Butterfield 8
The Butterfield 8 completed its second studio effort in just 10 months.
Learn more and purchase it at www.bananarecords.net
.
Additional Handsome Titles

With Friends Like These
Paul Nickels

Luckiest Guy In The World
Butterfield 8

Live at the Red Horse Hollow
Terry Hartman and the Backdoor Men


Notes on a Cocktail Napkin
Terry Hartman and Peter Laughner

J

ump & Shout


Terry Hartman and the Tornadoes

Dora Lives
Leroy Fail

The Roster of Handsome Artists & Friends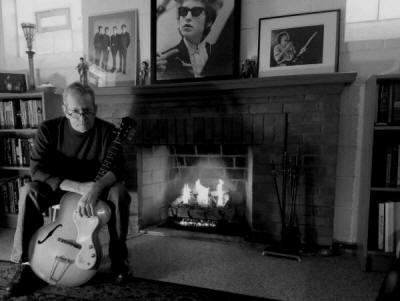 Dave Borucki & and the Old Brown Shoe Revue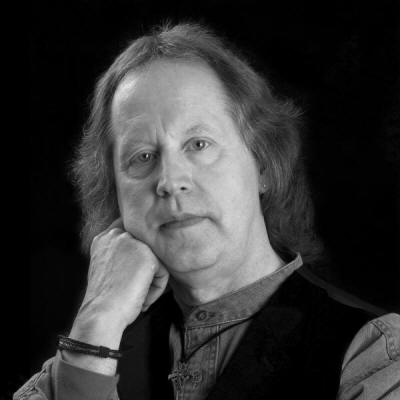 Mark Bluhm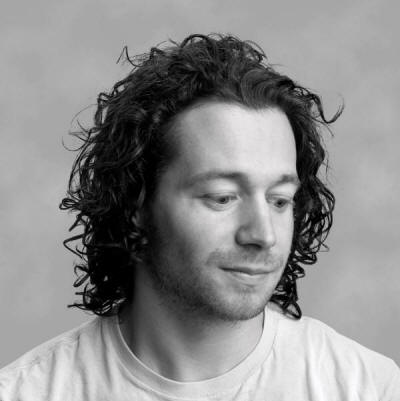 John Castrigano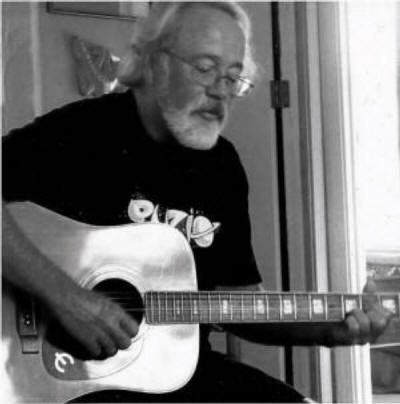 Leroy Fail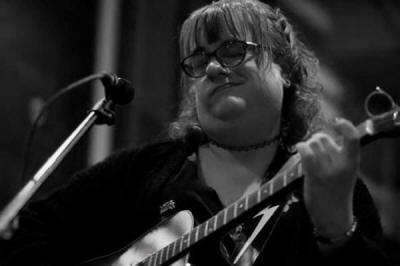 Dee Deprator
And here's something completely different: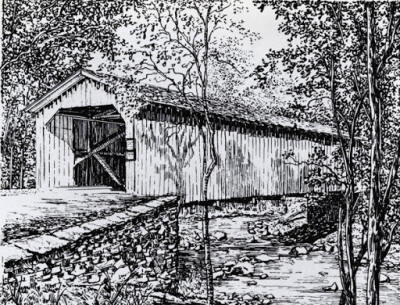 Covered Bridge Kodachrome Collection by Traugott F. Keller
* * * * *
All contents © Handsome Productions, 2021. May be used with permission.